The Growth Partners Excel Program is a fit for you if you want to....

Increase your own experience and confidence

Sharpen your business and personal skills

Create real progress in your business and your life

Add an instant and valuable support network

Get honest feedback, advice and brainstorming

Borrow on the experience and skills of the other members

Receive critical insights into yourself


Optimistic peer support in maintaining a positive mental attitude
Where will Growth Partners meet?
Video Conferencing Program
- A private video conferencing platform

Facebook Group
– Exclusive Facebook Group dedicated to Growth Partners

I
n Person Meet & Greet
– Meet and connect face to face with other Growth Partners at end of 6 weeks session.

Annual Gathering
– Get with other Growth Partners to celebrate the completion of the 18 weeks sessions.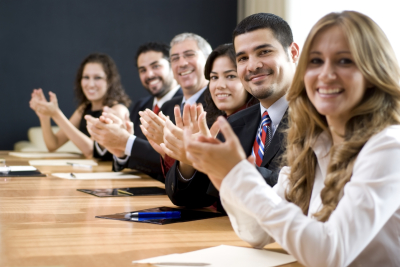 How do I apply?

STEP 1:
Complete enrollment application for approval. $100.00 Application Fee, refunded if we do not approve or place in group.
Receive approval confirmation, then schedule a call to discuss your application and get to know you and your business.
Receive your meeting schedule and attend your first meeting.
Program Fees

Enrollment Session Schedule

$20.00 per session - Non Members
$10.00 per session - VIP Members

A minimum 6 weeks committment is required.   There is a $100.00 application fee.

May | July | September | February
FREQUENTLY ASKED QUESTIONS
WHAT is the Growth Partners Excel Program?

​
The Growth Partners Excel Progam, a collection of mastermind groups, designed to ensure that business owners and entrepreneurs maintain a disciplined behavior that is necessary for them to succeed in their business. For instance, the program can help them establish a set of objectives to achieve and a deadline to meet said objectives. And they will be held accountable for the success or failure in achieving the objectives.

It is an opportunity for progam participants to ask tough questions, offer ideas, receive direct and honest feedback, and derive practical solutions to their current challenges. This program will provide a confidential, safe, constructive environment in which to examine business activities, decisions, goals and problems with other like-minded entrepreneurs.
WHAT will I gain from the Growth Partners Excel Program?

BRAINSTORMING

An opportunity to discuss your business needs with a group rather than alone to brainstorm together and generate ideas and creative solutions

.
SUPPORT & MOTIVATION

Surrounding yourself with a group of individuals that will support, inspire and motivate you to fulfill your short and long term business goals.
GROW & DEVELOP
Recognizing and
overcoming the common pitfalls keeping your business from growing and developing
processes for continuous growth.
STRATEGIC SOLUTIONS
Understand which different operating tools, systems and methods are the best to managing all facets of your business.
ACCOUNTABILITY
Having available partners who will help you keep your commitment to yourself and your business towards accomplishing your goals.
HOW many members are in each group?

​
Each group has 4 - 6 members. Each member is from a non competing industry. One person from each industry.
WHAT is expected from members?

​
Each Partner (member) is required to commit to at least 6 weeks of participation. Each member is required to participate in all activities and complete all assignments to help grow their business.
CAN I reserve additional sessions?

Enrollment will be open every 6 weeks for new members to join the next six week sessions; current member can either enroll again for the next weekly sessions or give up their spot for applicants on waitlist and new sign ups.​
WHO is eligible to become a member of the Growth Partners Excel Program?

I'M interest in becoming a Group Leader, what are my responsibilities? 

​

As a Group Leader you will be responsible for running scheduled meetings for your group. If you'd like to learn more about becoming a Group Leader, select the option on your application and we will further discuss.
HOW much time do I need to committ? 

​

Studies have shown on average, it takes 21 days to form a new habit. The average business leader spends 30 minutes per day on personal and professional development.  We would suggest commiting approximately 2 - 3 hours per wek for development strategies and completing activities and assignments as a member of the Growth Partners Excel Program.
HOW long is the program? 

​

Members must commit to a 6 weeks session of the Growth Partners Excel Program.  We encourage you to participate in at least three (3) - 6 week sessions for a greater impact in the development and growth of you and your business.
DOES it matter where I live? 

​

No! Members can attend their meetings from the comfort of their offices or homes. The Growth Partners Excel Program meetings are held online via a video conferencing platform, designed for the busy entrepreneur to access from anywhere.
WHEN do my group calls happen? 

​

Your group will determine the schedule that work best for everyone, and you will stick to a set schedule to respect everyone's time and investment in the program.
HOW do I get started? 

Complete your application
to join a team of awesome, dedicated entrepreneurs in the Growth Partners Excel Program to achieve your personal and professional goals.